Our New Location
Our company has recently moved to a new warehouse that offers 20,000 square feet of space to better serve your moving and storage needs, as well as to accommodate our newest service; the storage of classic and luxury automobiles.
Our Company
Twenty Four 7 Moving Specialists, Inc. has been specializing in the handling of high-end art and antiques for the upscale design trade in not only Santa Barbara, Montecito, and Los Angeles, but the entire California area and beyond since 1993. We are a referral based business that is dedicated to providing clients with personal, professional and dependable care from pick-up to final destination. Our service has always been customized to meet each client's particular needs.
We work closely with interior designers, decorators, art galleries, artists, fine furniture manufacturers, and antique dealers. They entrust us with their valuables based on our commitment to service, reliability, integrity as well as our ability to solve any problems that may arise.
We offer a complete storage solution to all of our clientele. We have an ample amount highly secure warehouse space available to receive and unpack your merchandise. Your valuables can either be stored at our facility for later distribution and installation, or promptly delivered to their destination.
Whether it is a single item or a large shipment; Twenty Four 7 MSI treats every item with the utmost care and consideration. We strive for perfection and provide the kind of attention to detail, customer care and customizable service that cannot be found elsewhere.
Please call for more information or to schedule an appointment to walk through our facility. We look forward to working with you and meeting all of your future moving and storage needs.
Vehicle Storage
Store your vehicle in a high security, climate controlled, conveniently located automobile storage facility in Santa Barbara. Equipped with fire protection systems, TwentyFour 7 provides secure storage for all of our customers.
Green Practices
We're a Santa Barbara based Moving & Storage Company that aims to change the wasteful practices of the moving industry.
Contact
805.696.9247
Email Us Here
26 Castilian Dr. Suite F
Goleta, CA 93117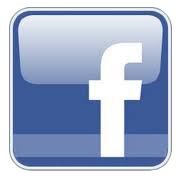 Find us on Facebook